Chris Cogburn
Chris Cogburn is the manager of Sustainable Crop Insurance Services, LP (SCIS) and has been with SCIS since its founding in 2006. Chris previously served as the Strategic Business Director for the National Sorghum Producers from 2006 – 2015, where he worked on farm policy as well as regulatory matters. He developed the farm level models used by NSP for decision making during work on the 2008 and 2014 Farm Bills. Crop insurance is a key part of the 2014 Farm Bill and his knowledge of its interaction with farm policy remains critical and is beneficial to SCIS clients.
Chris's regulatory work includes projects with the Farm Service Agency (FSA), Risk Management Agency (RMA), and Environmental Protection Agency (EPA). He worked with FSA on the 2008 Farm Bill's implementation of SURE and its treatment of "ghost crop" sorghum behind failed cotton and wheat. His RMA work has included the implementation of the sorghum crop insurance election methodology in the 2008 Farm Bill as well as SCO implementation in the 2014 Farm Bill. Chris also worked with RMA in expanding the silage sorghum pilot to include Texas, Oklahoma, and New Mexico; he is currently working on the expansion of the annual forage program. He has also worked with RMA regional offices in Oklahoma City, Topeka, Raleigh, and Valdosta on grain sorghum planting dates. Chris' EPA regulatory work has included reregistration of propazine as well as renewable fuels pathways for grain sorghum and biomass sorghum.
Chris is a summa cum laude graduate of Texas Tech University where he received a bachelor's degree in Agricultural and Applied Economics. Chris has farmed in the Happy and Dumas, Texas, areas and is married to Amy. They have two sons, Tucker and Logan.
Chris Cogburn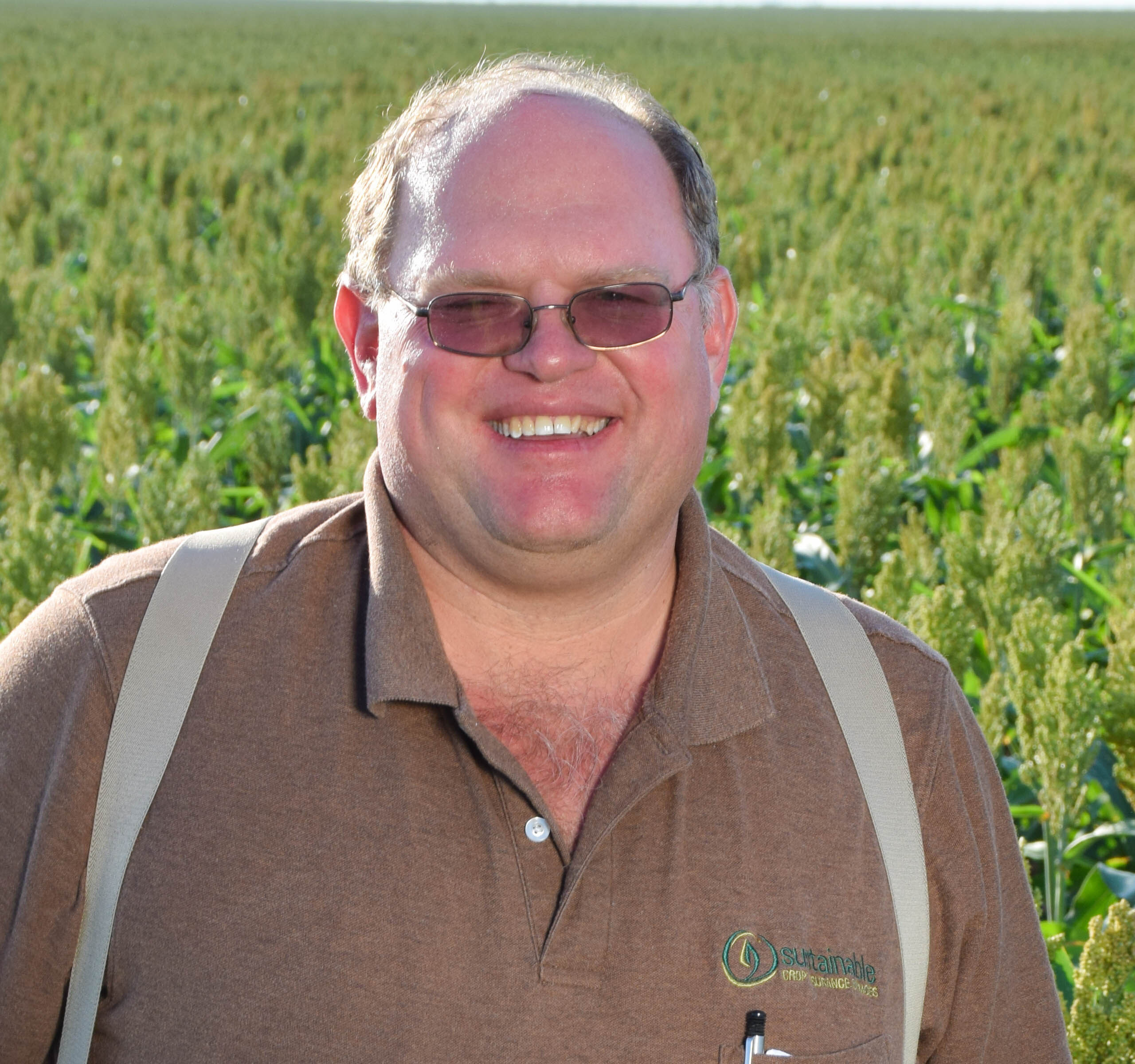 chris@sustainablecropins.com
---
John Duff
John Duff works as an agent for SCIS where he serves producers from West Texas to central South Dakota. His particular focus is on Pasture, Rangeland, and Forage products, but he serves a diverse set of producers.
In addition to serving as an agent for SCIS, John is also strategic business director for National Sorghum Producers where he provides analysis of farm and regulatory policy as well as crop insurance issues. Most notably, his recent work in conjunction with RMA directly resulted in the expansion of the Annual Forage program into New Mexico. This gave producers of summer and winter forage crops in the state access to improved risk management tools.
He also has a role promoting and marketing grain sorghum for the Sorghum Checkoff. A recognized expert on the sorghum industry, John is frequently featured on farm radio and TV stations such as KGNC, KFLP and RFDTV as well as in Sorghum Grower magazine and other print publications. His unique perspective on policy and markets allows him to provide added value to crop insurance clients, regardless of the commodity.
John grew up southeast of Levelland, Texas, on a cotton and grain sorghum farm. In May 2012 he graduated summa cum laude from Texas Tech University with a Bachelor of Science in Agribusiness, and he was recognized for maintaining a 4.0 GPA. He also completed five internships during his time at Tech, two of which were in Washington, D.C., with U.S. Representative Kevin Brady and USDA's Economic Research Service.
John Duff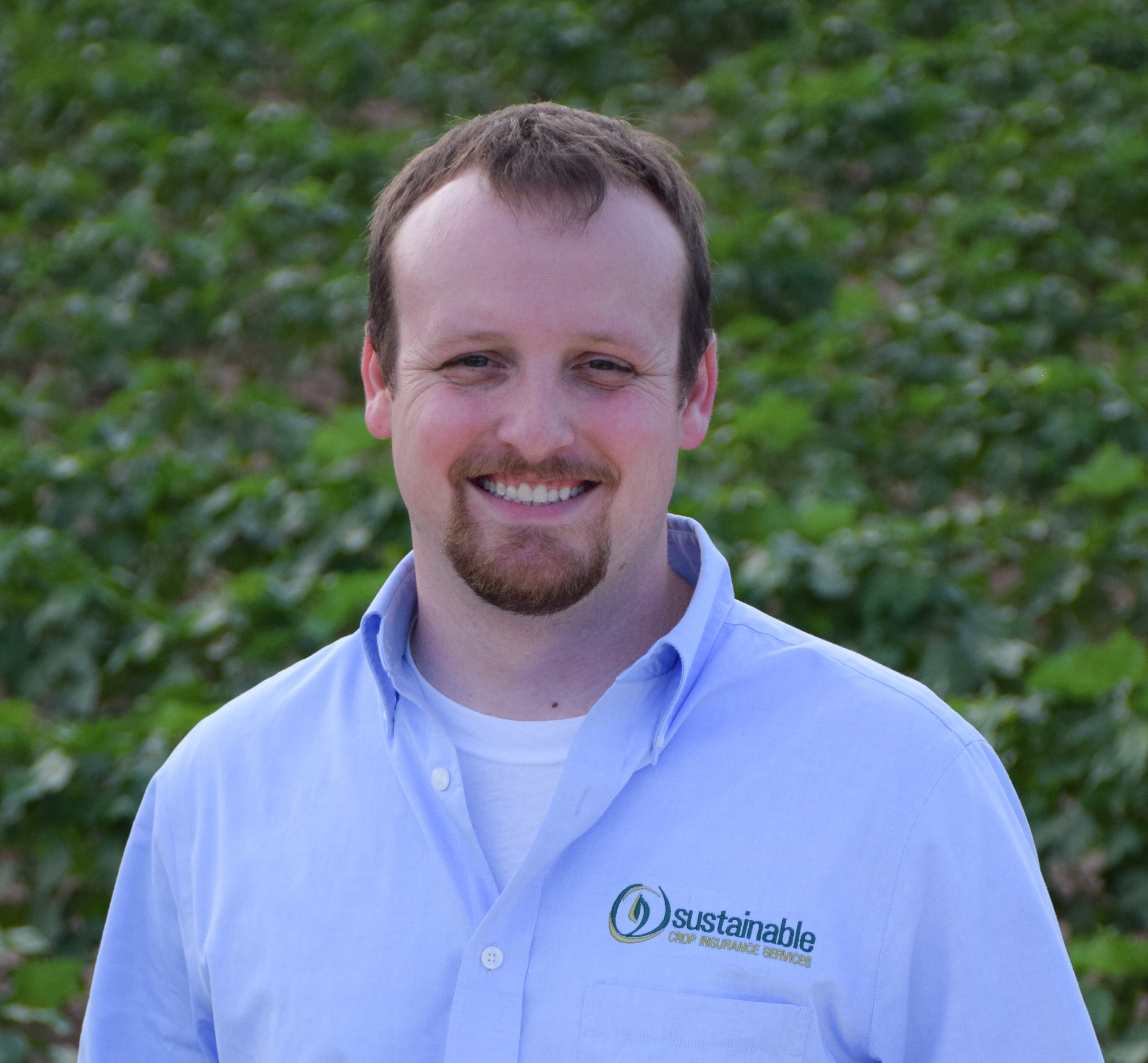 ---
Emily Decker
Emily Decker is an agent at SCIS. She started full-time with SCIS in May of 2014 upon her graduation from Texas Tech University. As a student, Emily worked for one year as an intern with SCIS. This experience helped her gain knowledge and appreciation of the industry and allowed her to be fully prepared to begin her career.
Emily, a native of Crowell, Texas, appreciates being raised in a small agricultural community. Her background in agriculture has allowed her to develop a passion for the industry. Her family runs a small cow/calf operation and farms wheat and haygrazer. Emily chose to attend Texas Tech University where she pursued dual degrees. She graduated cum laude in the Spring of 2014 with a Bachelor's of Science in Agricultural and Applied Economics and a Bachelor of Business Administration in General Business.
While at Texas Tech, Emily took advantage of the many opportunities offered, which have helped her accelerate her career. On campus, she took leadership responsibility through her involvement with the Agricultural Economics Association and Collegiate FFA. Emily also capitalized on various career development opportunities through various internships. During the Summer of 2012, she lived in Austin, Texas, and worked for the USDA's National Agriculture Statistics Services (NASS). During her time in Austin, she was able to gain further knowledge of the agriculture industry in the scope of statistical reporting, crop estimates, data analysis, surveying and more. She was also able to intern with Crowell State Bank for several years, which allowed her to grow an appreciation for customer service and business management. While at the bank, Emily was able to gain insight in agricultural lending, which assists her role as an agent for SCIS.
Emily Decker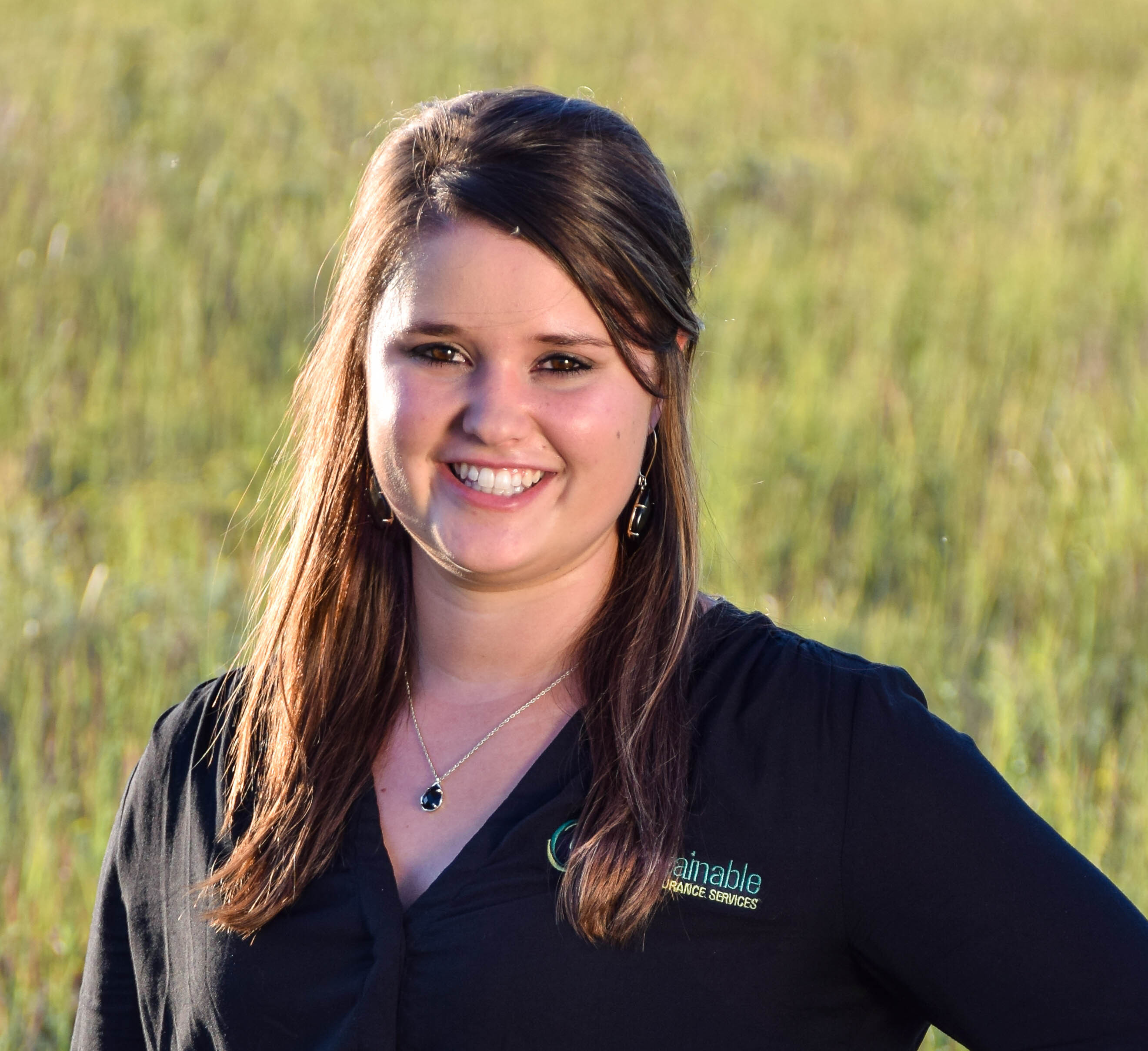 emily@sustainablecropins.com
---
Andy Boyd
Andy Boyd has been an agent for SCIS since 2012. Andy has also been involved in many activities through the Texas Farm Bureau, where he has served as the chairman of the Young Farmer & Rancher State Advisory Committee, participated in AgLead X, and has judged the American Farm Bureau's Discussion Meet competition. In 2013 and 2014, Andy was a finalist in the Texas Farm Bureau's Outstanding Young Farmer & Rancher competition.
Aside from being a dedicated SCIS agent, Andy also operates a diverse operation at Boyd Farms. He grew up on a farm and returned home to Lamesa after graduating from Texas Tech University in 2001 with a degree in Agricultural and Applied Economics. Within 10 years, he grew his farming operation from 400 acres to 2,000 acres. Andy grows alfalfa, cotton, grain sorghum, wheat, and haygrazer. He also partners in a large stocker cattle operation. Additionally, Andy also custom harvests for local producers and runs a cow/calf operation. Andy and his wife Morgan have two children, Jadyn and Kash.
Andy Boyd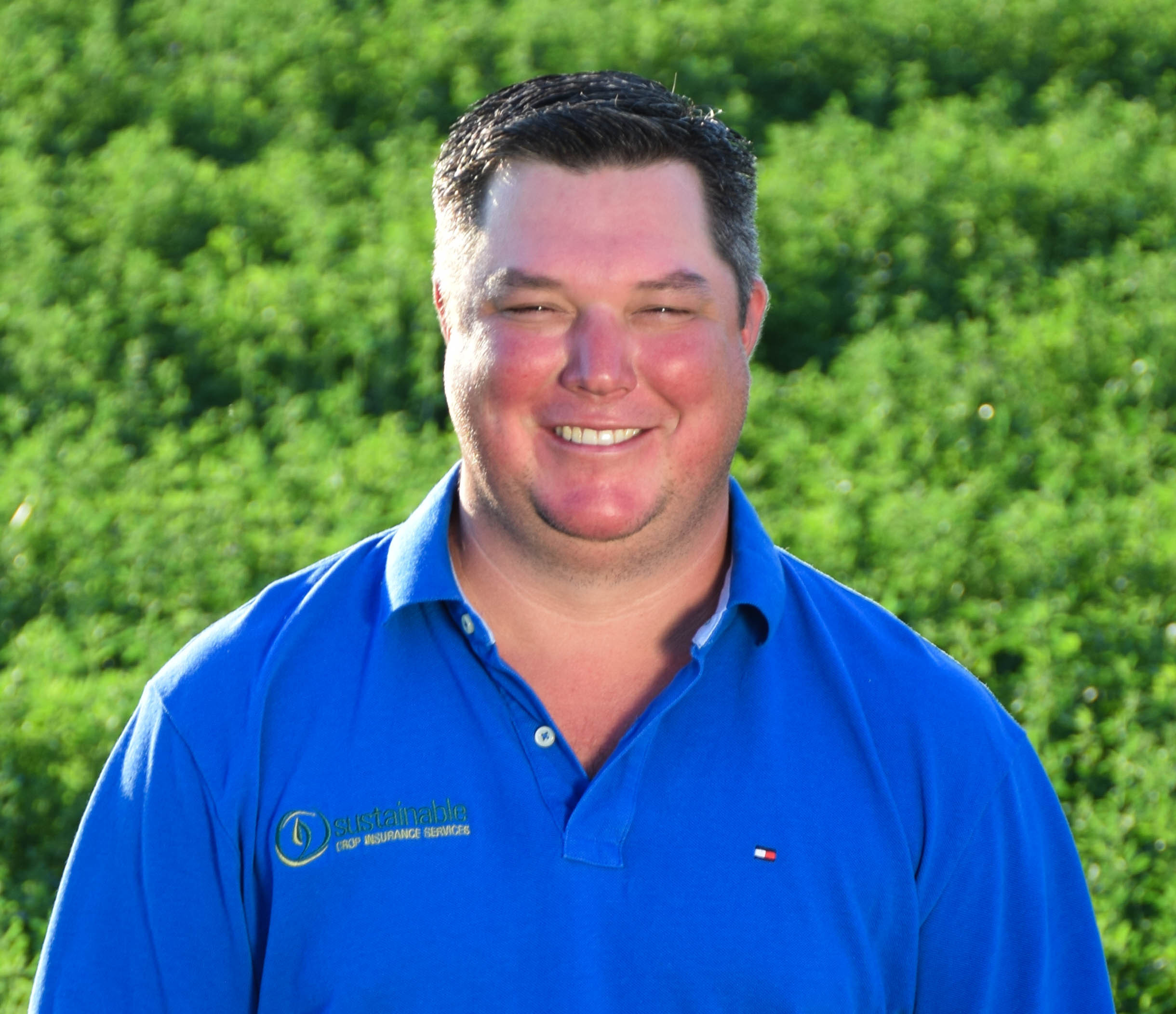 ---
Dru Lust
Dru Lust is an agent for SCIS where he focuses primarily on serving cattleman with PRF products in Colorado, New Mexico, Oklahoma and Texas. Dru was born and raised on a registered Angus cattle and dryland farming operation located in Abernathy, Texas, and he is now an integral part of the enterprise.
Dru attended Texas A&M University-Commerce where he played college football while maintaining a 3.8 GPA. He then transferred to West Texas A&M University (WTAMU) to continue his education and involvement in the cattle industry. He has had extensive experience working for the WTAMU Beef Carcass Research Center, and he has conducted carcass research across the U.S. Dru has had the opportunity to collect live and carcass data on WTAMU cloned cattle and their progeny. He has also participated in the National Beef Quality Audit helping to document the current status of the U.S. beef industry. These experiences give him a unique perspective that enables him to provide superior service to his cattleman customers.
Dru currently resides in Canyon, Texas, where he is working toward completing his degree in agribusiness.
Dru Lust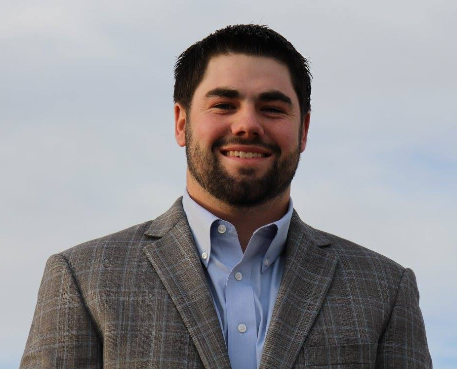 ---
Ian Hoeffner
Ian Hoeffner is a programmer and data analyst for SCIS and has been pivotal to the creation of the custom platforms used by our agents. Ian also serves as the Information Director for National Sorghum Producers where he manages several databases and applications as well as data processing to aid in policy related decisions.
Ian comes from a technical background having been the Sr. Server Administrator for a mid-sized ISP based in West Texas where he managed all services ranging from E-mail to IP-TV systems.
Ian is a magna cum laude graduate of American Intercontinental University where he received his bachelor's degree in Information Technology and Computer Systems and also holds several Linux administration certifications.
Ian Hoeffner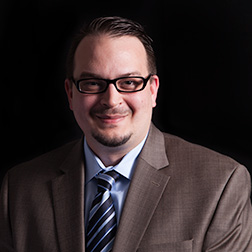 ---