Researching climate reports to look for good indicators of expected precipitation for the High Plains can be a tough job as most climate reports focus mostly on temperature and less on rainfall. However, we attempt to provide a recap and a feeble forecast.
A strong El Niño which lasted from late 2015 to May 2016 was a good driver of precipitation from spring through the beginning of summer, at which point we transitioned into a very mild La Niña that cut off much needed mid-summer moisture.

Figure 1: 2016 Rainfall Totals
January saw the very end of La Niña which provided much-needed rain for parched California but is having very little impact on our target area of the High Plains. The strongest influence is warm water in the Northern Pacific that helped provide strong rains early this winter and even set seasonal records in some areas.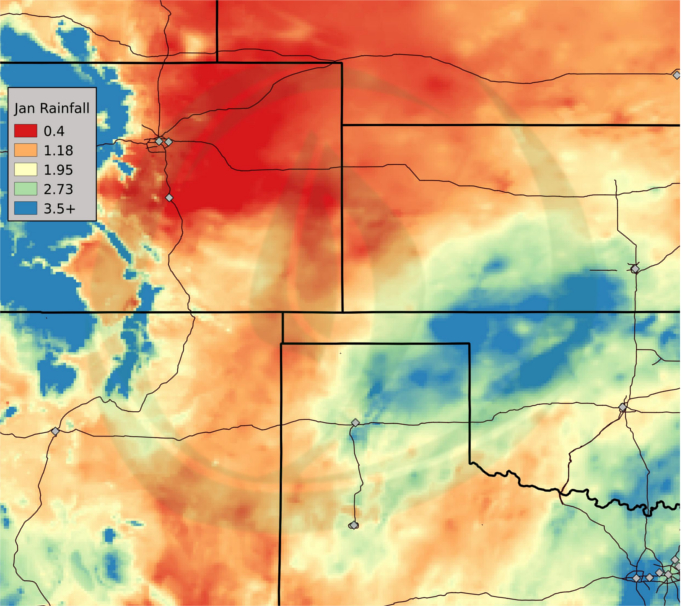 Figure 2: Jan 2017 Rainfall Totals
However, recent and ongoing volcanic eruptions in northern Ring of Fire areas like eastern Russia and Alaska are expected to drive a dry late winter which should continue into spring.
On Jan 27th the National Weather Service sent out this notice stating that the 3-4 week outlook for Feb 11- Feb 24 favors drier and warmer than normal conditions in the South West.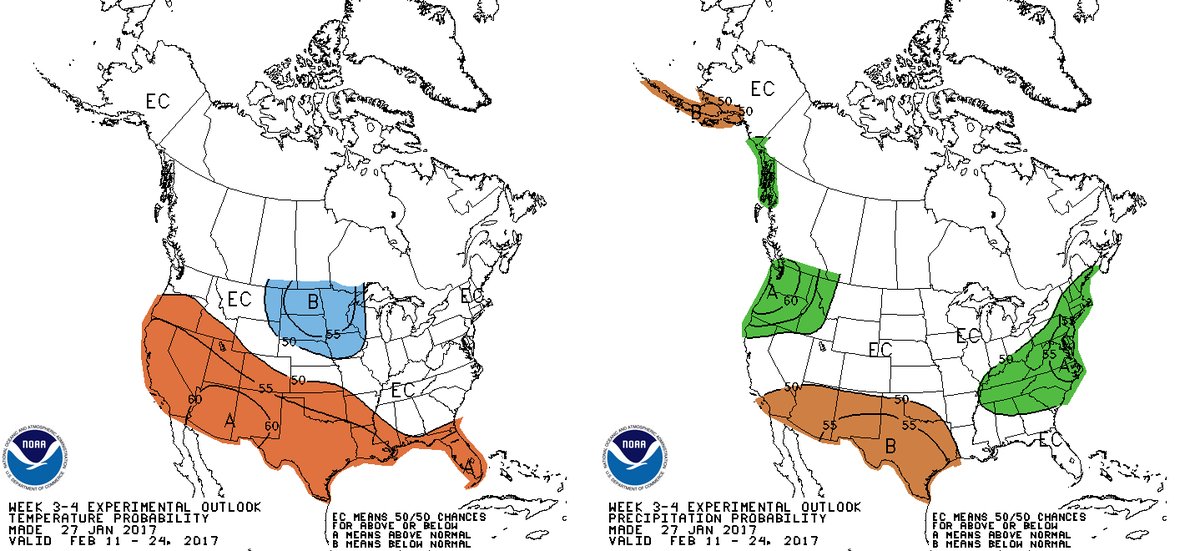 NOAA is predicting at this point an El Niño may re-emerge from May-July and last through October. This in turn could provide early summer rains after an expected dry spring.